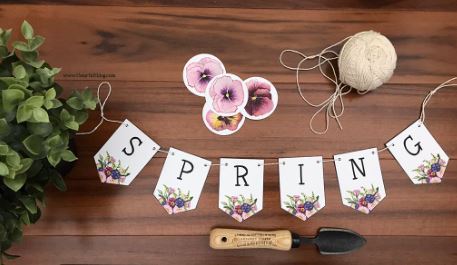 Check out the 
MEMBERS PAGE! → 
I was at the Foothills Hospital recently and was looking at the new Cancer Centre that is being built and expected to start offering services to Alberta patients in 2024. The building itself is quite majestic: it looks strong and holds much purpose within those walls. I think it looks like hope. 

We have had so many members of the geosciences community affected by cancer. The Alberta Cancer Foundation, the University of Calgary and Alberta Health Services are coming together to raise $250 million to accelerate the new Cancer Centre's mission of providing world-leading cancer care, education and research. 

Why am I bringing this up? Part of their initiatives is a campaign called "Own Cancer" and I saw on social media yesterday that one of our geosciences colleagues will be sharing her story to help raise funds and awareness. She is also doing this to show that she is powerful and has overcome her challenges. She kicked cancer's ass.  We all know that Alberta and Calgary were built on oil patch money. It is a driver of our economy and critical to our lifestyles. I also know that some of the biggest supporters of the new Cancer Centre will be people that we work with, and the energy companies that we work for… it is us.

Our contributions are vital to our city, our province and our country. Never forget that. Our sector is the backbone. If you'd like to donate, check out www.owncancer.ca.

On the CGDMS: thanks to all who came out to the Winter Social (and thanks to Trish Mulder for organizing). Being back in person, just even for socials, is most welcome. We have two educational sessions this month, with Jason Schweigert telling us about his Oak Island experiences on the 8th (thanks to those that attended) and Karena Brawley will be helping us to "Be Your Own Disruptor" on February 22nd. We are always looking for educational opportunities, so please reach out with your ideas.

Thanks for reading.

Kristy Manchul
CGDMS President
Committees Build Community
One of the biggest benefits of becoming involved in societies like the CGDMS, CSEG and CSPG is the opportunity to build community. Over the last two years we have experienced what it's like to be isolated without access to the personal and professional relationships we have grown accustomed to having.
Choosing to volunteer is a great way to reintroduce yourself to industry professionals you haven't seen for a few years, to network with new potential colleagues and clients. Countless times individuals have highlighted the benefits of getting to know industry professionals, for collaboration, mentorship, employment, and continual learning to mention a few points. I often find these communities provide a refreshing outlook on industry, intelligent insight, and an energy that motivates.
Winston Churchill is quoted as saying: "We make a living by what we get, but we make a life by what we give".
A great way to start the year is to simply put your hand up and volunteer.  See, where you can get involved. Stand with executives of our societies who are giving their time, energy, and expertise. Give them your vote of confidence with some of your time. We have incredible geoscience communities, and we want them to continue to grow and thrive.  If you don't have the time to volunteer just now, then sign up for a course, a talk, or a networking event. There are so many ways to be involved.
The Mission of the CGDMS is "To provide online resources, learning events and networking opportunities for Calgary Geoscience Data Managers. To foster the exchange of ideas, resources, and expertise".  Individual's involvement is foundational to this growth. Join the many passionate volunteers and reach out about getting involved.
Stephen Kotkas
Sigma Exploration
2022

In an effort to make lives a tiny bit easier we are happy to gather multiple educational opportunities, short courses, events, online learning and webinars from the following organizations and most are hyperlinked to registration for ease of use.  If you have an event that may be of interest send a note to info@cgdms.ca 
CGDMS ~ Calgary GeoScience Data Managers Society

CSEG ~ Canadian Society of Exploration Geophysicists

CSPG ~ Canadian Society of Petroleum Geoscientists 

PPDM ~ Professional Petroleum Data Management Association

PUG ~ Petroleum Users Group

CSUR ~ Canadian Society for Unconventional Resources 

SPE ~ Society of Petroleum Engineers

DAMA ~ DA Management Association International – Calgary Chapter

GeoWomen ~ GeoWomen.org

APEGA ~ Association of Professional Engineers and Geoscientists of Alberta

ASET ~ Association Of Science & Engineering Technology Professionals Of Alberta

ARMA ~ Alberta Records Management Association

CWLS ~ Canadian Well Logging Society

CAGC ~ Canadian Association of Geophysical Contractors 

CAPP ~ Calgary Association of Petroleum Producers

KEGS ~ Canadian Exploration Geological Society

AGS ~ Atlantic Geological Survey

GSC ~ Geological Survey of Canada

PDAC ~ Prospectors & Developers Association of Canada
Please note: to return to the calendar you must click on the little calendar to the left of the month!  
I
nterested in receiving updates, newsletters and invitations? No cost to you!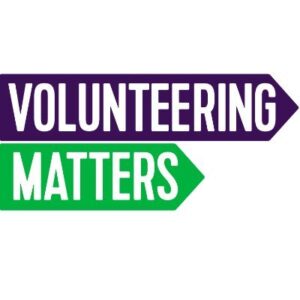 CGDMS is working on generating new benefits for our members and volunteers. We are actively working on developing arrangements with partners to provide benefits for our members.
CGDMS is also looking for volunteers to help out with our current and future initiatives.
Staying connected with people who share common interests and work experiences

Experience in team projects and team building

Networking opportunities with others in the industry and in other industries.

Advanced training in Zoom and LinkedIn, and other platforms as the need arises.

Becoming proficient with Board operations and etiquette.

Opportunities for project and people management to increase your skillset

Being on the frontline of new technologies and information regarding our industry and data management, as well as new and emerging industries.

Being visible in your skills and expertise to potential employers.

Opportunity to be a leader and set direction for our profession in the future.