October 15th, 2019 Case Study of a Large Conventional Oil Pool Discovery
Technical Luncheon
11:30 am -1:00 pm
2nd Floor (+15 level)
Aquitaine Conference Room
540 – 5th Avenue SW
11:30 until 1:00
Please RSVP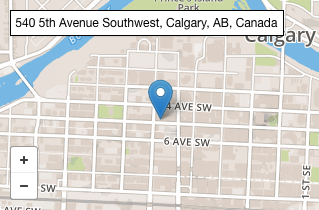 Meeting space generously donated by Katalyst DM but space is limited so please RSVP.
We are excited to have Rob Pinckston with Altura Energy  presenting "Case Study of a Large Conventional Oil Pool Discovery".   Rob Pinckston graduated in 1989 with a Masters degree in geology from the University of Alberta. Since then he has worked in Calgary almost exclusively in the Western Canada Sedimentary Basin working in the service industry, as a consultant and for various E&P companies ranging from large multinationals to small startups. His experience has led to many oil and gas pool discoveries with the culmination of the Leduc-Woodbend area Upper Mannville discovery in 2016.
Many thanks to Katalyst for providing us with space for our "CGDMS Presents" talks.  Without their very kind sponsorship of our Society we would not be where we are today.
Upcoming CGDMS Presents Talks:
Future Dates
CGDMS Annual General Meeting
CSEG DoodleTrain Nov 2-4, 2019