February 18, 2020
"International Data - Trials and tribulations. How do you work with it? Panel discussion moderated by Doug Uffen from Reflection Peak.
Technical Luncheon
11:30 am -1:00 pm
2nd Floor (+15 level)
Aquitaine Conference Room
540 – 5th Avenue SW
11:30 until 1:00
Please RSVP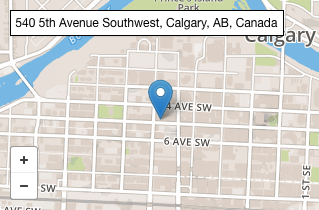 Meeting space generously donated by Katalyst DM but space is limited so please RSVP.
We are excited present a panel discussion to be moderated by Doug Uffen from Reflection Peak
International Data – what in the world is going on?
The challenges of working with International data sets
We have brought together a group of professionals with International data sets and how they managed it.
Bring your questions and curiosity for this intriguing panel. More and more Canadian companies are broadening their scope to include international properties. Here is a chance to broaden your skill set and maybe hear some humorous and helpful information.
Doug Uffen (Reflection Peak) will be moderating this panel which will include; Bart Iverson (DivestCo), Ron Larson (RPS), Jason Noble (Headwaters Seismic) and others .
Many thanks to Katalyst for providing us with space for our "CGDMS Presents" talks.  Without their very kind sponsorship of our Society we would not be where we are today.
Upcoming CGDMS Presents Talks:
Future Dates
March 17, 2020  Amy Fox with Enlightened Geoscience Ltd.
April 21, 2020
May 19, 2020
June 16, 2020
Summer Break
CSEG Events
Canadian Society of Exploration Geophysicists
CSPG Events
Canadian Society of Petroleum Geologists
CSUR Events
Canadian Society of Unconventional Resources
PPDM Events
Professional Petroleum Data Management
ASET Events
Association of Science & Engineering Technology
APEGA Events
Association of Professional Engineers and Geoscientists of Alberta
CWIE Events
Canadian Women in Energy
CWLS Events
Canadian Well Logging Society
ARMA Events
Association of Records Managers and Administrators
DAMA Events
DAta Management Association
PUG Events
Petroleum User Group